Neonatal Heart Rate Technology Review
21st June 2021 9:00 AM – 10:00 AM BST
Dr. Don Sharkey will present SurePulse's webinar which is hosted by MEMP Ltd.  1 CME point/hour has been awarded.
DR DON SHARKEY – Clinical Associate Professor of Neonatal Medicine,
Faculty of Medicine & Health Sciences, Nottingham UK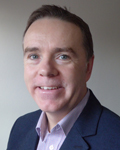 I am an academic neonatologist with a broad research portfolio. My research focus is in healthcare technology for babies and children. In particular, I am involved with medical device development in the fields of neonatal resuscitation, neonatal monitoring and diagnostics, automated early warning score systems incorporating electronic assessment of capillary refill, and also medical App development. My other main research focus related to inter-hospital transport of neonatal patients and the stress, vibration, noise and safety aspects of this.
I am the lead clinical investigator on a number of healthcare technolgy studies including HeartLight (newborn resuscitation), DoppCord (newborn transition at the point of cord clamping), Preterm infant transport stress (PremiTranS) study, Gestational assessment tool (GestATion Study), Neonatal perfusion monitoring using laser speckle imaging (NeoPerf) and paediatric continuous early warning system (PRefill Study).
In addition to these, my team are involved in developing models for neonatal transport stress and utility of near infra-red spectroscopy in a variety of neonatal settings.
Mrs. Yvonne Hooton – Clinical Specialist
Yvonne is a Clinical Specialist to SurePulse Medical Ltd. She worked at Nottingham University Hospitals NHS Trust for 30 years and is a Registered General Nurse/Registered Sick Children's Nurse with a BSc in Health Studies. Yvonne has extensive experience in Neonatal care having worked as a Neonatal Sister, Advanced Neonatal Nurse Practitioner and Children's Clinical Research Nurse working on obstetric, paediatric and neonatal studies. As well as working for SurePulse Yvonne continues to work for the NHS.
CME information
You are required to attend for 60 minutes and fill in an evaluation form to obtain the CME point.
The webinar is hosted by MEMP Ltd, an accredited international CPD/CME provider of online education for Healthcare Professionals. MEMP Ltd is accredited and regulated by the UK-based CPDSO.